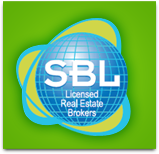 Sanchez Bodden Lerner LLC was established in 2005 and is one of New York City's premier Certified Minority-Owned boutique commercial real estate brokerage firms.

KEY    1    FIND    THE    RIGHT    SPACE
If your present space is too small, too costly, too restrictive, or too distant from the location your business demands-we can help you understand the intricacies of the New York leasing market and the overriding importance of finding a site that can be precisely tailored to a client's current and future-requirements. Sanchez Bodden Lerner LLC (SBL Realty) specializes in matching growing companies and corporate headquarters with spaces uniquely suited to their critical needs.