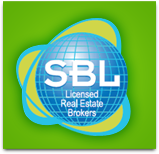 Sanchez Bodden Lerner LLC was established in 2005 and is one of New York City's premier Certified Minority-Owned boutique commercial real estate brokerage firms.

KEY    3    FINE-TUNING    THE    DEAL
Our brokerage staff is committed to the principle that no detail is too minor to be taken for granted. We'll roll up our sleeves to guarantee you thorough, accurate, timely, pragmatic advice. We guarantee you the personal attention necessary to see a deal through to successful conclusion. What's more, you'll have full access to Sanchez Bodden Lerner's top executives and the security of knowing we're ready whenever you need us.
• Lease Analysis and Negotiation
• Site Selection
• Landlord and Tenant representation
• Property management
• Acquisition and Disposition services
• Long Term Planning
• Architectural Guidance