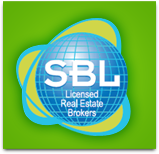 Sanchez Bodden Lerner LLC was established in 2005 and is one of New York City's premier Certified Minority-Owned boutique commercial real estate brokerage firms.

KEY    4    LONG    RANGE    PLANNING
Our commitment to maximizing your growth does not end with the signing of a lease. Our experts remain available to personally consult on matters pertaining to space planning and architectural and interior design.
We believe satisfying you is more important than any individual transaction and that developing a long-term relationship stimulates successful growth for both of us. We remain prepared to help you manage your space as you achieve your corporate goals.